Corn Bread
1 cup corn meal
1 t salt
1/2 t soda
1/2 t baking pdr
1 egg
1 cup buttermilk
2 T bacon drippings
Preheat oven to 500°. Place oil in skillet and heat until smoking. Add batter. Bake for about 10 minutes until brown.

Crock Pot Ideas for Intimate Gatherings
Crock pots can be used for many uses in casual entertaining from a holding device to keep prepared food warm to a cooking device. Some uses include:
Keeping Rotel Cheese Dip warm
Keeping Wassil or other hot punches warm
Keeping hard boiled eggs warmed for breakfasts and brunches
In our hustle bustle world crock pots are an ideal way to provide a nutritious meal. Often on Friday evenings after the work week is done, it is fun to sit around and share a meal and some down time with friends. Use the following as a meal starter.
Crock Smothered Steak
1 Round or Sirloin Steak cut into serving size pieces
1 can cream of mushroom soup
1 package Lipton Onion Mushroom Soup mix
1/4 cup water

Crock on high for four hours or until done, reduce heat and continue crocking until served. Serve over rice.
Crock Pot Dressing

1 recipe corn bread - recipe in left hand column
2 -3 cups fresh chicken stock
1 medium onion chopped
Black pepper to taste

Place crumbled cornbread, onions, stock and pepper in crock pot, mix well, and crock on high 2 1/2 - 3 hours. Older bread requires more stock than fresh bread. Stir occasionally and run a case knife around sides of pot to keep from cooking to side. For easiest clean up line crock pot with browning bag. Serves 4. Most crock pots will easily hold twice this amount. Ideal for church socials, family reunions, and covered dish luncheons. May also be cooked in microwave. For microwave cooking I suggest chopping and microwaving onions in a little of the stock until tender before mixing the dressing. Beware if you use canned stock it will be too salty and has a different viscosity to rich fresh turkey stock.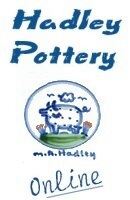 Rouladen
Thin pieces steak
Dill Pickel Spears
Mustard
Bacon
Salt
Pepper
Rinse steak. Salt, pepper, and spread with prepared mustard. Place dill pickle spear and strip of bacon at one en., Roll and place in crock pot. Number of rolls accommodated by crock pot depends on size of meat and crock pot. Add 1/2 cup water. Microwave on high 3 hours or until done.